International Presence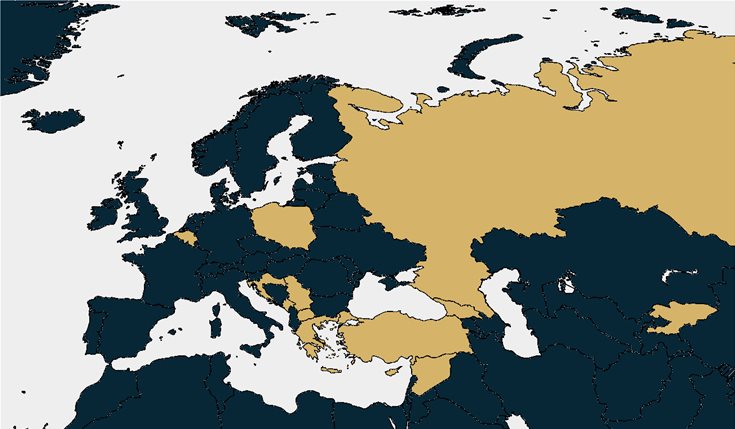 With exports representing 30% of total annual turnover (3-year average), and presence in more than fifteen countries, such as Belgium, Turkey and Serbia, DBC diadikasia ranks among the most extrovert and competitive enterprises in Greece. Our recently established subsidiary, DBC-Europe S.A., in Brussels emphasises our international orientation and our resolve to approach new markets.
DBC, has successfully participated in a multitude of international development projects funded by donors such as the European Commission, the World Bank and the European Investment Bank. Countries of application span Turkey, Serbia, Montenegro, Georgia, the Kyrgyz Republic (Kyrgyzstan), Cyprus, FYROM, Syria, Kosovo, Russia, Belgium and Poland.
A number of jointly funded research projects under European Framework programmes (FP7 and H2020) are currently under implementation in collaboration with organisations in various EU Member States.